Top 5 Material Handling Topics in 2020
by Southern States Toyotalift, on Dec 28, 2020 5:13:00 PM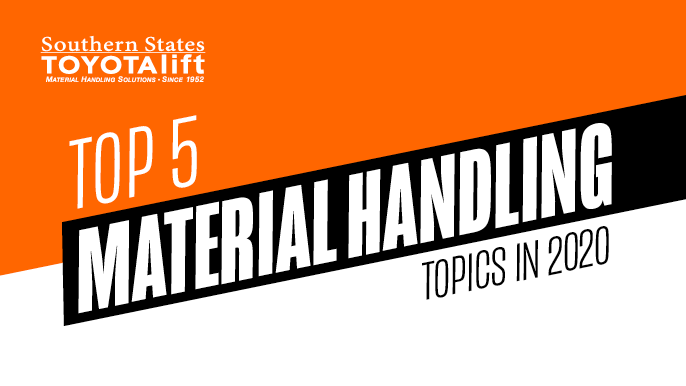 As we close the books on 2020, the Southern States Toyotalift team wants to give our customers our heartfelt thanks. This has not been an easy year for any of us and we are proud to be your trusted partner during these challenging times. We look forward to more shared success in the New Year.
This year's top topics included OSHA violations, tax deductions, and forklift safety products. We'll count them down from number five to one, starting with: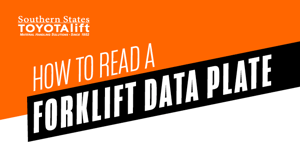 Reading a forklift data plate correctly is key for the safe operation of heavy equipment. Read on to learn about forklift data plate information, capacity calculations, and how data plates are regulated.
Keeping your forklifts equipped with safety equipment can help your business avoid steep fines and keep operators and workers safer.

These bestselling forklift safety products

can help enhance the safety of your operation.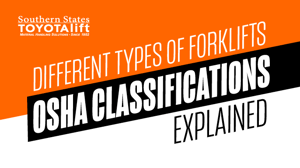 Forklift types are not as simple as the typical breakdowns you see from your dealer. Read on to fully understand how OSHA defines different forklift types and what that means for your business.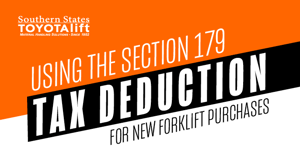 Optimizing your forklift fleet can mean more purchases are needed to round out your operation. Many businesses take advantage of the Section 179 deduction to maximize the impacts of their business capital. Read on to see if you can save on your taxes.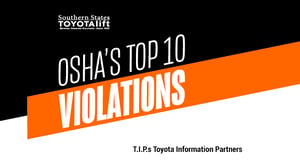 The top post of 2020 is a repeat winner: tracking OSHA violations is essential for material handling operations. Read on to see what violations topped OSHA's list for 2020 and how your business can avoid the same mistakes in the New Year.
For information on these or other key material handling topics contact us online or by phone at (866) 529-6953. You can also visit our team of forklift experts at one of our nine locations.
FLORIDA: Jacksonville, Ocala, Orlando, Tampa, Winter Park
GEORGIA: Albany, Macon, Midland, Valdosta