Top 8 Forklift Safety Products
by David Tullis, on May 22, 2020 1:05:28 PM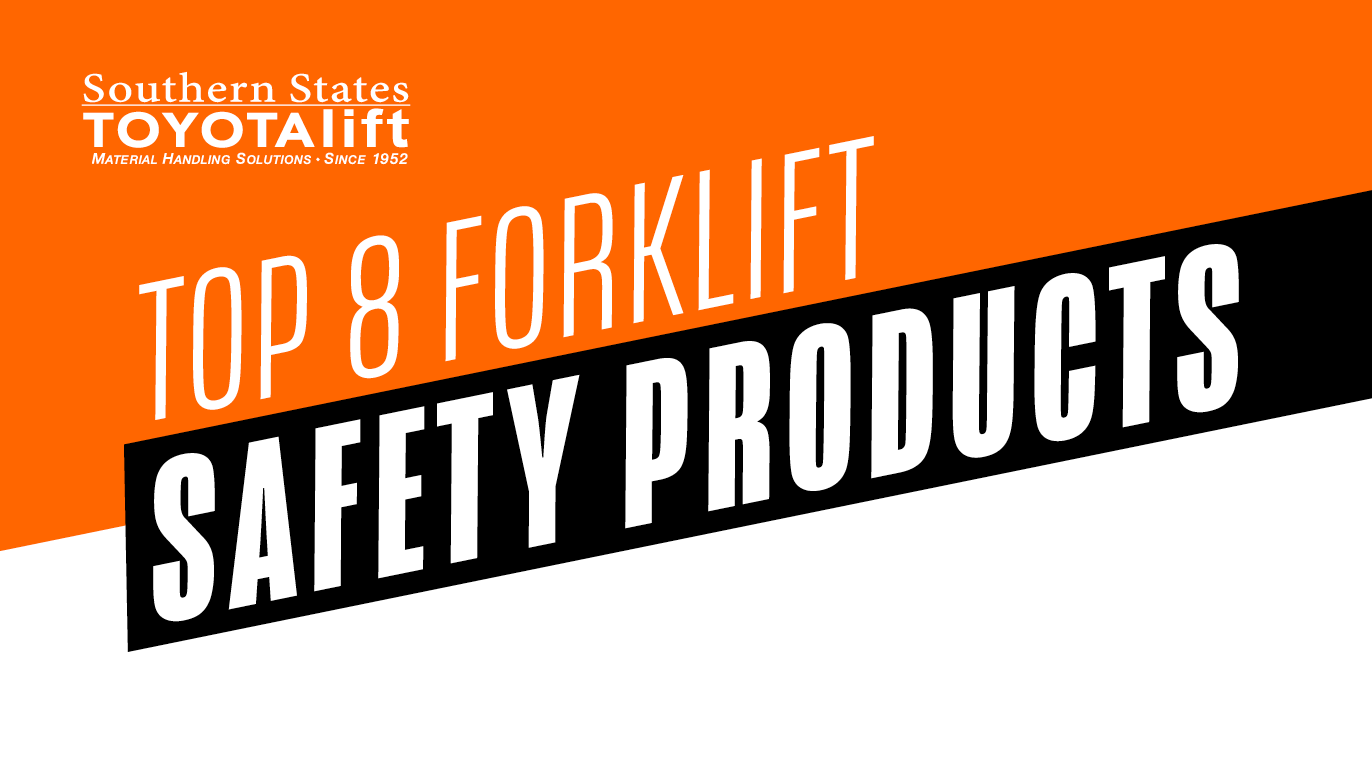 A simple forklift headlight or replacement horn can help your company avoid a $9,639 OSHA fine - or worse. Is your operation doing all it can to prevent injuries?

Read on to learn how inexpensive safety products can prevent costly injuries - and how to get a limited-time discount on the most popular products. We'll also share which state has more safe workplaces, Georgia or Florida.

According to the most current statistics available from the BLS, Florida has higher fatal injury rates than Georgia. That said, both states are fairly average compared to the "safest" states (Delaware and Rhode Island) and have roughly one-third the fatal injury rate of Wyoming.


Best-Selling Forklift Safety Products
As the saying goes, "safety is no accident."



When you purchase forklift safety enhancements, you're investing in the health of your workers and financial health of your company. It's not just the right thing to do; it's a smart business decision.


1. Pedestrian Warning Lights - Nearly half all forklift accidents involve a pedestrian. When a steel truck weighing thousands of pounds hits a human body - even at a low speed - the result is devastating.

Red and blue LED warning lights alert pedestrians when they're in a dangerous area. In today's world, where people are often looking down at their smartphone, floor lighting plays an important role in safety.

The Red-Zone projects two bright red beams, one on each side of the forklift. The red zone indicates a no-go area for pedestrians and helps prevent injuries from rear-end swing.

Big Blue LED pedestrian warning lights alert pedestrians to an oncoming forklift. The bright blue spotlight projects 10-20 feet ahead of the moving vehicle. Blue spotlights are ideal for operations with blind intersections or dimly lit areas.

2. LED Strobe Lights are another way to capture the attention of distracted pedestrians. Choose from amber or blue.

3. Forklift Headlight - OSHA regulation 1910.178(h)(2) states: when general lighting is less than 2 lumens per square foot, auxiliary light shall be provided on the truck. Even if you aren't legally required to add illumination, a forklift headlight is a simple way to make life easier and (safer) for workers in low-light environments - indoors and out.

4. Horn - OSHA also requires all forklifts have a horn, more specifically, a horn that's loud enough to be heard above ambient noise. If your forklift's horn has lost its gusto, that puts your staff at risk and is considered an OSHA violation.

5. Seatbelt - Tipovers are the #1 cause of death for forklift operators. That's why OSHA requires all lift truck operators wear a seat belt (Section 5(a)(1).

If operators complain about their existing seatbelt, try the Safe Belt instead. It helps you maintain a safe workplace and OSHA compliance while improving operator comfort.

6. Rear View Mirror - The Mega Mirror installs in seconds and dramatically improves rear view visibility. The MEGAM45 Model is specifically designed to fit 45-degree angle overhead guards.

7. Back-Up Handle - When traveling in reverse, many forklift operators grab the overhead guard. This dangerous practice can cause serious injuries to the operator's hand and back.

The solution is simple - install The Ergo Back-up Handle with Horn inside the overhead guard. Now forklift operators can:
Have something to hold onto
Keep their hands safely inside the forklift
Avoid back strain
Use the horn while keeping their eyes focused in the direction of travel
8. Overhead Guard - Protect forklift operators from falling objects, rain and snow with a sturdy overhead guard. The Clear Cap Overhead Guard is made of non-yellowing polycarbonate plastic and features a unique dome design to divert rain and small particulates while channels and gutters eliminate cascading water.
We want to help you make your workplace safer. Contact us online, by phone at (800) 226-2345, or in person at one of our nine locations.
FLORIDA
Jacksonville
Ocala
Orlando
Tampa
Winter Park



GEORGIA
Albany
Macon
Midland
Valdosta

Further Reading
3 Ways to Avoid OSHA Fines
Are Your Forklift Chains OSHA Compliant?
Top OSHA Violations of 2019