Top 5 Material Handling Topics in 2019
by Southern States Toyotalift, on Dec 27, 2019 6:00:00 AM

As we look back on another year, we'd like to offer sincere and heartfelt thanks to all our customers. We consider it an honor to be your business partner and look forward to serving you in the new year.



This year, OSHA violations, tire replacement and using forklift attachments to improve efficiency were hot topics. Here's a run down...
Forklifts and OSHA Violations - 2019's Hot Topics
Here are our top five, most-clicked website articles from 2019. We'll count them down from number five to number one: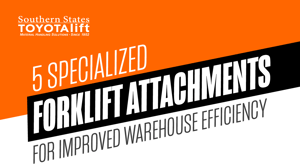 Top 5 Forklift Attachments to Improve Warehouse Efficiency
There are only so many hours in a day, and the right forklift attachment can help you get more done in the same amount of time. Read about five forklift attachments that make a huge difference to your business' throughput, operator comfort, and efficiency.
5 Reasons to Rent a Forklift
You may be surprised to learn: the average forklift rental term is two months. Rather than tying up capital in a long-term purchase, an increasing number of businesses choose to rent. Renting can be a cost-effective solution to a sudden increase in business, a temporary need for specialized equipment, or a smart way to evaluate a forklift before committing to buy.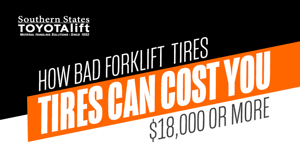 How Bad Forklift Tires Can Cost You $18,000 or More
The cost to replace worn out forklift tires is a drop in the bucket compared to the damage that can occur when an old tire fails. Faulty tires can cause more than $18,000 in repair expenses over time, we've seen it happen!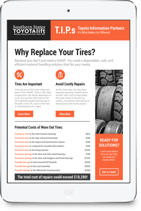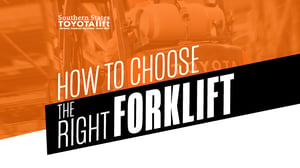 How to Choose the Right Type of Forklift
Finding the right forklift for your application and budget can seem overwhelming, but answering a few key questions can make the decision easy. Learn more about:
What applications should always use electric forklifts
When mast height really matters
How busy multi-shift operations can save money
Other great tips to help you buy with confidence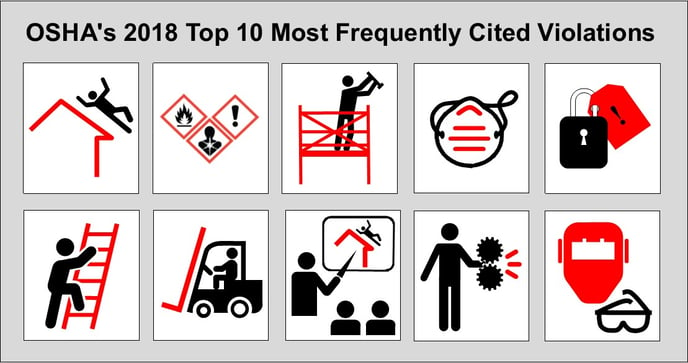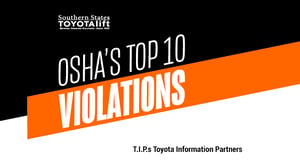 Top OSHA Violations and Fines of 2018
Our most-clicked post of 2019 was a rundown of the most common OSHA violations and fines. In 2018, OSHA issued 2,294 violations for powered industrial trucks - including forklifts. In addition to a run down of the stats, we share simple tips for preventing accidents and expensive OSHA fines.


For more information on any of the topics above, contact us online or by phone at (800) 226-2345. You can also visit us in person at one of our nine locations.

FLORIDA: Jacksonville, Ocala, Orlando, Tampa, Winter Park


GEORGIA: Albany, Macon, Midland, Valdosta