How Can I Protect My Pallet Racking?
by Brian Reaves, on Jan 28, 2022 9:15:00 PM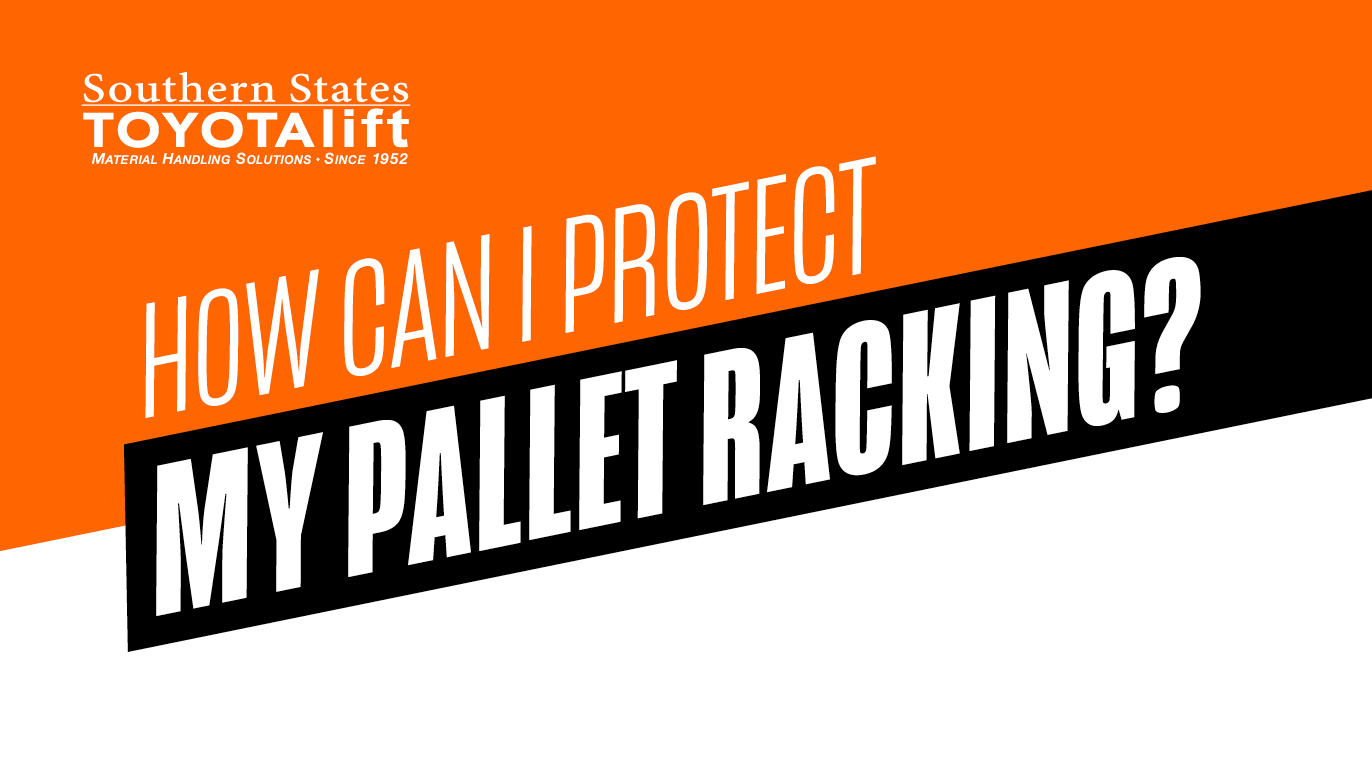 While they're not as exciting as forklifts, your warehouse pallet racking is an essential piece of equipment for your business. Protect it from damage with these top protection tips.
Match Racking Configurations To Your Forklift Fleet
Whether you have all new pallet racking or used pallet racking in your facility, you have to be sure it is compatible with your forklift fleet. Mismatches between equipment can cause unexpected damage to your forklifts, racks, and product. For example, racking designed for reach trucks may not be compatible with a standard sit-down forklift - it would scrape the racking and cause expensive repair damage. Work with a trusted warehouse systems expert to ensure that your racking matches your forklift fleet.
Consider Rack Protection Products
Determining whether to repair or replace a damaged rack is a decision you can avoid with the right strategy. In addition to the other tips here, rack protection products and solutions can help prevent structural damage. The options Southern States Toyotalift recommends are:
Reinforced uprights that increase structural strength and stability against accidental damage.
Freestanding rack protectors that shield rack footers from unintended collisions.
Bollards at the ends of racks are often used for additional protection.
Painted forklift forks increase visibility for operators so they can avoid scraping racks with their forklift.
Laser fork guides increase visibility further for picking pallets at heights for operators.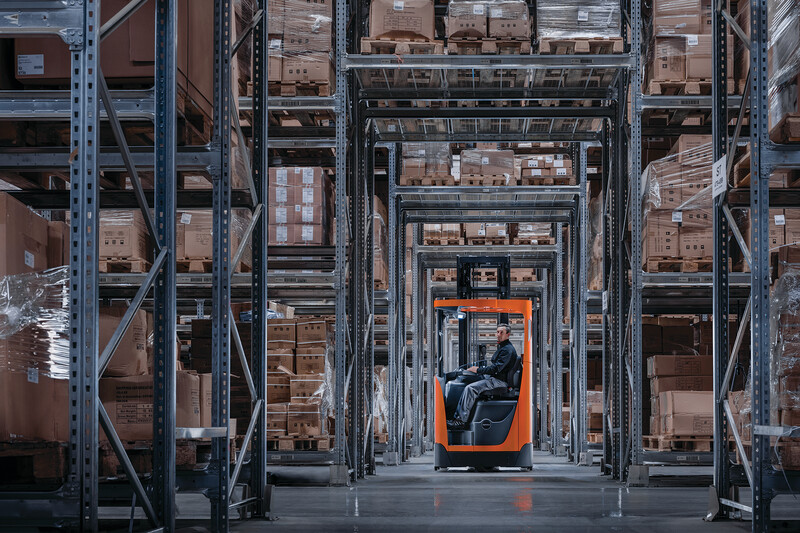 Enforce Operator Safety Training and Certification
Proper training and certification are the best way to avoid damage to your warehouse racking. operator safety training and certification is a crucial way to build a culture of safety in your warehouse. By enforcing proper operating procedures and best practices, your operators will be less likely to cause unintentional damage to your racking.
Conduct Regular Facilities Checks
Just like your forklifts require daily walkarounds to check for damage, your staff should conduct regular checks of your facility for damage. The signs of warehouse racking damage can be challenging to notice during day-to-day operations. Pay close attention to your forklifts - if any damage is found on your mobile equipment, it is likely that a static rack was damaged somewhere too.
If you need support protecting your warehouse pallet racking from damage, Southern States Toyotalift is here to help. Our warehouse storage systems team has years of knowledge in the industry to help identify solutions to protect your facilities against damage. Our team of friendly material handling pros will take the time to understand your business and challenges before we make recommendations. Contact us online or in one of our locations to get the conversation started:
FLORIDA
Jacksonville
Lakeland
Ocala
Orlando
Tampa
Winter Haven
GEORGIA
Albany
Macon
Columbus
Valdosta
Further Reading:
Is It Better To Repair Or Replace Pallet Racking?
Is It Okay To Buy Used Pallet Racking?
Is It Okay To Mix Racking Materials From Different Manufacturers?