How to Improve Order Picking Accuracy and Speed
by Brian Reaves, on Aug 18, 2023 12:02:41 PM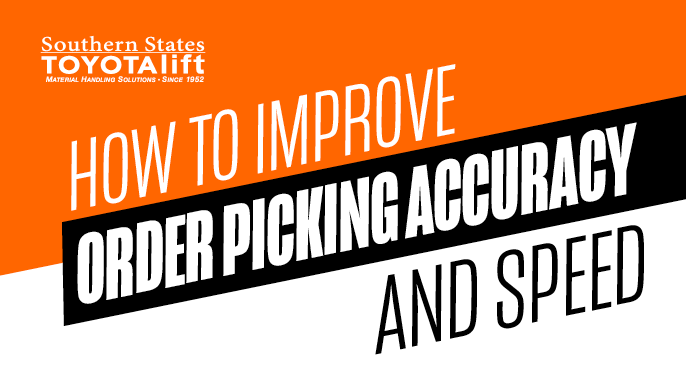 Is your warehouse or fulfillment center facing any of the following challenges:
Error rates higher than 3%?
Not enough staff?
Running out of space?
Maybe you've tried a new order picking strategy, but your team still can't keep up with the workload. Or maybe you've separated items that look alike, but picking errors are still a problem.
No matter what issues you're facing, you've got options – more than you may realize. We'll describe a few of the most popular solutions below.
Short on time? Send us a message and let us know what problems you're trying to solve. We offer free, zero-pressure warehouse optimization consultations because we love helping local businesses in Georgia and Florida become more successful.
Small Errors Add Up to Big Losses
Experts estimate every picking error costs $50-$75* once you include the:
Time spent reviewing and responding to the complaint
Cost to pick and ship the replacement item
Refund cost and time spent processing
That's why reducing your error rate by just 1% can lead to six-figure gains. Let's say your operation ships 1000 orders per day.
A 1% error rate on 1000 orders/day = 10 problem orders every day
10 errors per day x $50 x 260 days/year = $130,000
* There's a big expense that $50-75 price tag doesn't include: future revenue lost due to customer dissatisfaction.
Easy Ways to Improve Order Picking Accuracy
If certain items repeatedly get misshipped, you can easily fix the problem by using colored labels or separating frequently confused items. But if errors cross hundreds or even thousands of SKUs, barcode scanners are the most effective solution.
Barcode Scanners Raise Picking Accuracy up to 99.9%
No matter how you feel about Amazon, there's no question that the company excels at the fulfillment game. Amazon runs about 355 fulfillment centers across the US with an average size of 800,000 square feet. Every picker carries (or wears) a barcode scanner to ensure order accuracy and to track the movement of every product.
Barcode scanners "talk" to your WMS and confirm whether the associate has selected the right item. They can also flag errors during receiving and putting away. Learn more about maximizing the potential of barcoding.
Pick-to-Light and Put-to-Light
Pick-to-light and put-to-light systems are the preferred options for high-velocity operations. The video above shows a pick-to-light system in action, but here's basically how it works:
The associate scans a pick sheet or container ID to begin
Lights illuminate locations where items need to be picked
An alphanumeric LED display shows the item quantity required
The associate taps the light to indicate that the item has been picked
A put-to-light system is used to put away or to fulfill small orders. Lights indicate what containers require products, and the LED shows how many of each. Watch the video below to learn more.
PTL systems are extremely easy to use. Training time takes 30-45 minutes, on average. They're a great solution if your operation faces high turnover or hires temporary workers to handle peak seasons.
Increase Picking Speed and Accuracy
Automated order picking systems are a turnkey way to improve pick rate and accuracy. They also allow your operation to:
Expand storage space by 10-20%
Maintain 99.9% accurate inventory counts
Weather labor shortages
Earlier this year, Gartner research reported employee turnover in the supply chain industry is 33% higher than before the pandemic. The report said also said:
Only 25% of employees are "highly-engaged"
Only 16% are "willing to go above and beyond" in their jobs
We sincerely hope your associates are in that top 16-25%, but if your business struggles to hire and retain team members, automation may be the solution you need. To be clear: automation doesn't replace people; it helps them work more efficiently and with greater accuracy.
More on this in a moment…
A Competitive Advantage
According to MHI, only 20% of warehouses use automation and only 5% use sophisticated automation equipment. This presents a significant opportunity for operations that want to gain a competitive edge.
DHL Supply Chain Life Sciences & Healthcare Group saw an 81% improvement in pick efficiency and 82% improvement in line pick efficiency.
Marleylilly was able to ship twice as many orders during the holiday season than they did the previous year.
What most people don't realize is: automated order picking systems can be installed with minimal disruptions. They're also designed to scale, so you can implement automation in part of your operation and expand if you like the results (you'll like the results). Read about the 8 Warehouse Processes That Benefit Most From Automation.
Automated Mobile Robots (AMRs)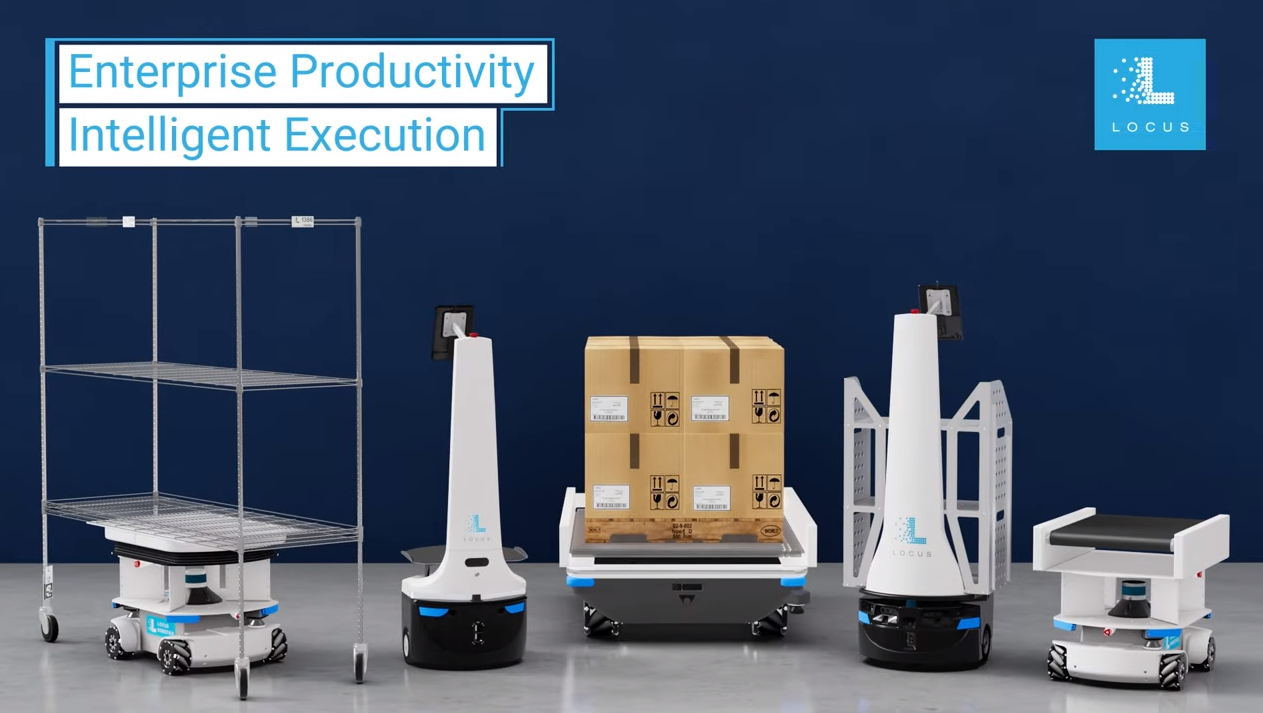 A few paragraphs ago, I described how automation helps people but doesn't replace them. Here's why:
About 50% of the cost involved with preparing an order is paying someone to walk around – picking products, taking the box to the shipping area, etc. Automated mobile robots (AMRs) minimize that time spent walking around by bringing work to your associates. The same number of workers can get more done during every shift, which means you can:
Avoid hiring temporary workers during peak seasons
Expand your operation without increasing labor costs
AMRs take the "legwork" out of order picking and processing. Instead of an associate pushing a cart around, searching for products, they follow the robot to product locations. The associate picks and scans the required item and places it in the robot's collection bin. If they pick the wrong item or too few/too many items, they receive an alert.
Here's where it gets interesting. Depending on the automated order picking system you choose, the associate can either follow the robot along an optimized picking path OR they can let their original robot go on its way and keep picking or putting away orders for other robots that arrive in the area. The video above does a great job explaining the process with visuals.
As you might imagine, AMRs are designed for high-throughput operations (800+ units per hour) and/or large facilities with SKUs spread out across large pick floors. The AMRs we sell will seamlessly integrate with your WMS, are very intuitive to use and provide instructions in the associate's preferred language.
We know downtime is a dirty word, so that's why our automated picking solutions can be installed and updated without interrupting regular operations. On average, most operations see a 130% ROI in less than six months.
AMRs can do more than just collaborate with order pickers. They can also integrate with a conveyor system, assist with case picking, pallet building and pallet movement. Some robots can handle payloads up to 3000 lbs.
This 30-second clip of a robot parade will give you an idea of the many possibilities with AMRs. If you have five minutes, I highly recommend watching the entire video: The Future of Warehouse Jobs.
Vertical Lift Modules (VLMs)
If you don't love the idea of robots running around your operation but still want to improve order picking speed and accuracy, VLMs are a great option. They're also an ideal solution for operations that need to increase storage capacity.
Vertical lift modules are basically giant, vertical carousels packed with products. Required items are retrieved by the picker via an access window. Remember dumbwaiters? They're kind of like that but connected to an automated system. The video below shows how they work.
Another big advantage of VLMs is that they provide greater product density compared to traditional pallet racking. They also have a smaller footprint and allow you to maximize vertical space. Vertical lift modules also:
Improve picking accuracy up to 99.9%
Integrate with pick-to-light systems
Work with batch or paper picking
Offer excellent ergonomics
Let Us Know How We Can Help...
We hope the information in this article has been helpful. If you have questions or if none of these ideas seem like a good fit, please let us know.
Contact us online or by phone (800) 226-2345 and tell us what problem you need to solve. We'll take the time to get to know your businesses so we can recommend a solution to address the challenges you're facing at a price you can afford. You're also welcome to come see us in person at one of our eleven locations throughout Georgia and Florida.
GEORGIA: Albany, Macon, Midland, Valdosta
FLORIDA: Jacksonville (2 locations), Ocala, Orlando, Lakeland, Tampa, Winter Haven
Further Reading
5 Signs It's Time To Automate Your Warehouse
4 Ways Automation Will Benefit Your Warehouse
Need More Warehouse Space? Don't Move. Do This First.