Utility Vehicles vs. Golf Carts: What's the Difference?
by Adam Henry, on Oct 16, 2020 9:05:00 AM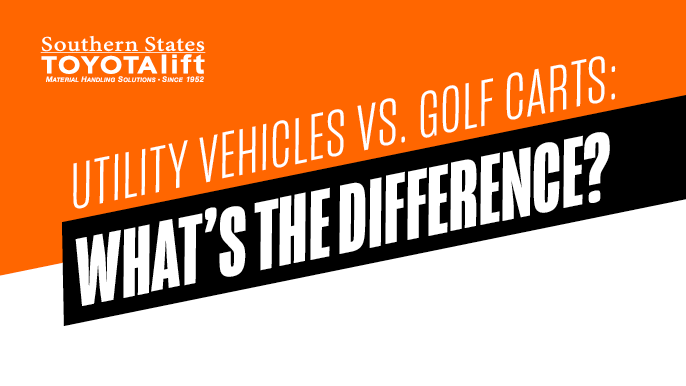 While they may be used in similar situations, make no mistake: golf carts and utility vehicles (UTVs) are very different pieces of equipment. Golf carts are perfect for a round on the local course, but they were not designed for demanding industrial settings. While it may be tempting to rely on a golf cart to get the job done, there are some key differences you should consider.
Utility Vehicles Are Heavier Duty
Utility vehicles, like the Columbia Journeyman, are built for hard work. Most UTVs are well-suited for moving multiple passengers, carrying over 1,000 pounds in loads, serving as a maintenance team's mobility solution, and more. While golf carts can reliably move four passengers and their clubs, they are not designed for demanding work with heavy-duty components like utility vehicles are.
Hauling and Towing Loads
Most golf carts top out at 800 pounds in maximum capacity, enough for a group to fit 2-3 golfers together. Depending on the configuration, heavy UTVs can be rated up to 18,000 pounds in capacity, with axles and drivetrains designed to move significant weight. Whether those loads come from large passenger groups or from heavy materials and products, a utility vehicle will move your people and product more more quickly and effectively than a similar golf cart.
Safe Operation on Many Terrains
Golf carts are designed for moving people across gentle slopes and smooth terrain at the course. While they may complete this work dependably day-in and day-out, they are not designed to handle rougher terrain. Utility vehicles are designed to handle more unforgiving surfaces and longer drive distances for facilities maintenance, security, supply lines, and personnel movement needs. General use utility equipment typically has higher clearances and specialized axles to help operators safely negotiate uneven surfaces and roads around large facilities. They can also be configured to be street legal, meaning that they can be tagged, titled, and appropriate for use on the street.


Versatile Applications Across Industries
The biggest difference between golf carts and UTVs is the versatility of some utility vehicles. The ability to shift between personnel transport, groundskeeping, facilities maintenance, security and more make them an easy solution for businesses and facilities across many industries. While you wouldn't want to use a tow tractor for security, more general use utility vehicles will meet a broad array of needs for businesses in many different locations and applications.
Need help determining what utility vehicle will meet your company needs? Southern States TOYOTAlift has the expert insights and high-quality products you can count on. Contact us to learn more about our offerings. You can reach us online or by phone at (800) 226-2345.