Why Do Safety Directors Love Walkie Stackers?
by Rob Webb, on Nov 20, 2020 1:15:00 PM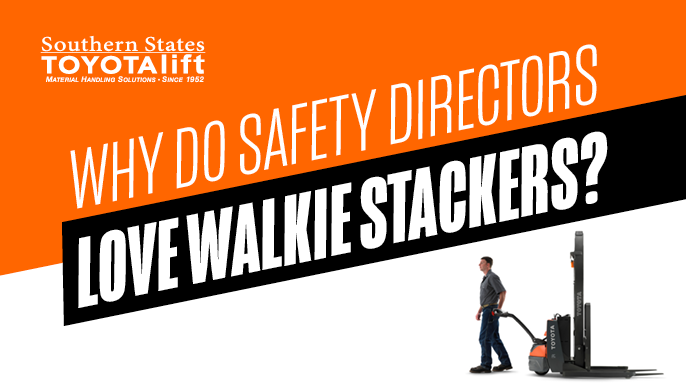 Running an effective warehouse is all about maximizing your throughput. As a warehouse safety director, you're in charge of creating a safe work environment without reducing productivity. Keeping your staff trained and planning for emergencies is critical for you and your company's success.
We get it, we know the safety concerns around forklift accidents. That's why we want to share a little secret about another option. Keep reading to see what it is about walkie stackers that keep safety directors raving about them.
What Makes Walkie Stackers Safer?
While not used often, walkie stackers bridge the gap between electric walkies and traditional forklifts. With the ability to move pallet loads weighing up to 2,500 pounds and stack them nearly 15 feet high, walkie stackers can fit needs for warehouses, distribution centers, agriculture and food storage, big box stores, and other key applications.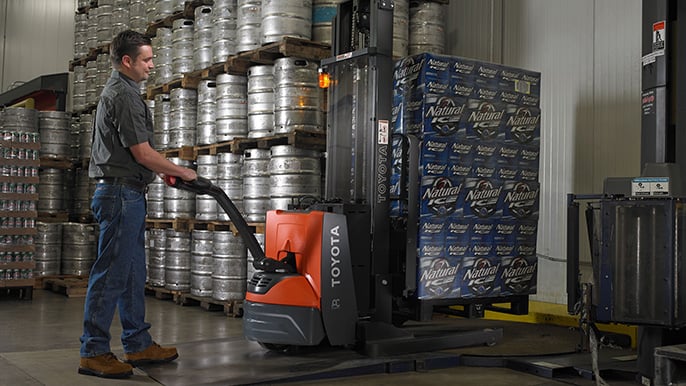 Lowered Risk of Component Failure
The thoughtful engineering of walkie stackers helps reduce risk for operators. Thanks to components such as brushless AC drive motors, there are fewer pieces of the walkie requiring maintenance or at risk of failure. That dependable performance means lowered risk for operators and pallet-loads of product.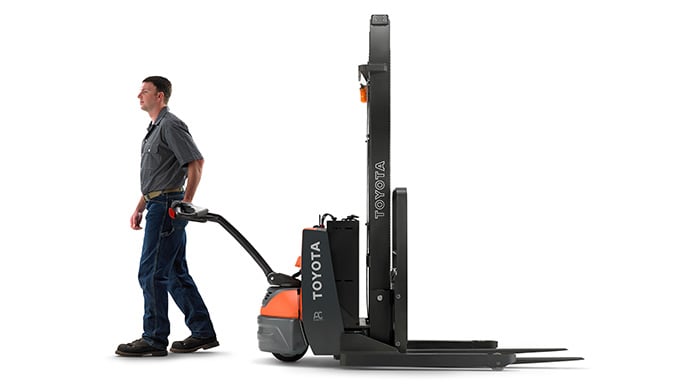 Enforce Operator Accountability
Toyota walkie stackers feature a keyless entry system and password protection. This means that only operators who have been trained and given a custom password can operate the walkie stackers, adding a key layer of accountability.
Customized Performance for Operators
Those password-protected profiles can also include a customized performance preference. Managers can include a slower operation speed and other custom options, allowing new operators to grow their abilities over an initial training period.
Toyota Quality and Performance
Beyond all those positive impacts, Toyota's quality is world-renowned. The 8WBS lineup can operate in tighter spaces with a small right angle stack requirement, allowing them to handle narrower aisles than traditional forklifts. They are also the lowest cost solution on the market to retrieve pallets at lift heights up to 15 feet, making them perfect for low or moderate use applications.
Want to see how a walkie stacker could help fill out your material handling fleet? Southern States TOYOTAlift has the expert insights and high-quality products you can count on. Contact us to learn more about our offerings. You can reach us online or by phone at (800) 226-2345.