SST Named One of Florida's "Best Companies to Work For" Again
by Dave Bailey, on Aug 10, 2023 11:00:00 AM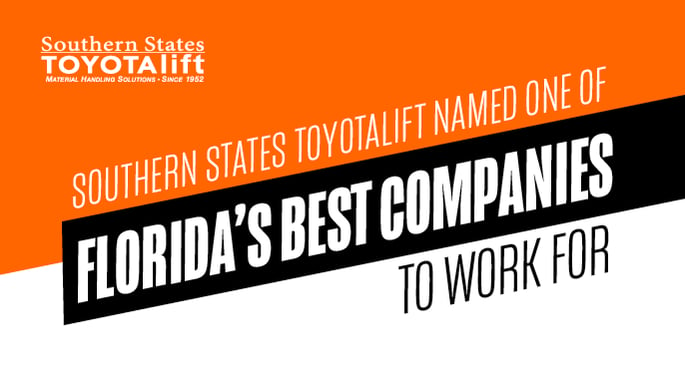 The 15th annual Best Companies to Work For in Florida list is featured in the August issue of Florida Trend Magazine. One hundred companies are ranked in small, medium and large employer categories.
To participate, companies or government entities had to employ at least 15 workers in Florida and have been in operation atleast one year. Companies underwent an evaluation of their workplace policies, practices, philosophy, systems and demographics. The process also included a survey to measure employee satisfaction. The combined scores determined the top companies and the final ranking. This program is built to identify those employers in Florida who are doing things right and creating cultures that make employees proud to be a part of them.
This year, the focus was on how the "Best Companies to Work For" has evolved post-pandemic to the hybrid workspace and the creative ways these companies have incorporated this new trend to support their employees and continue to serve their customers.
"It was an honor to be recognized amongst very respectable organizations from across the state," says SSMH President David Bailey. "But it was an even greater honor for the people of our organization to once again be seen for all that they do! We believe in rewarding world class contribution and that's what really makes this organization one of the 'Best Companies' - the people who show up every day with a commitment to excellence. For their peers, their customers, and their communities."
The Best Companies To Work For In Florida program was created by Florida Trend and Best Companies Group and is endorsed by the HR Florida State Council.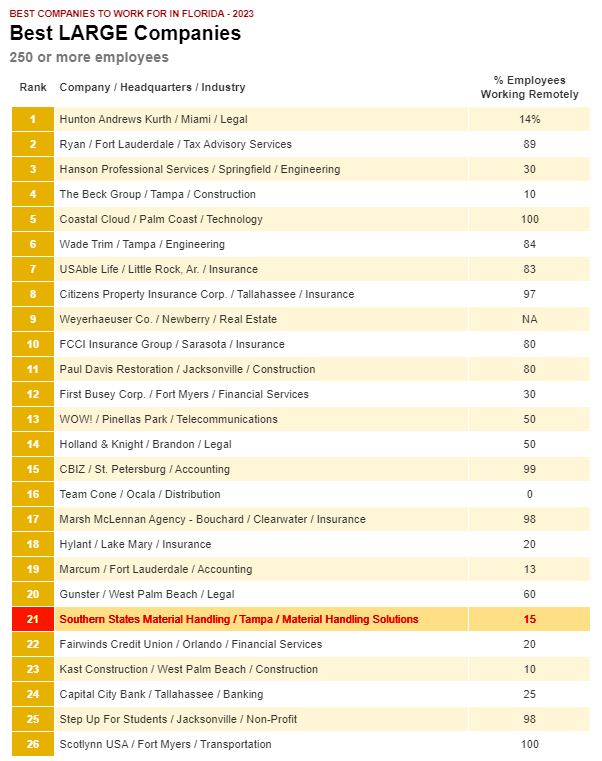 About Southern States TOYOTAlift
We are the premier Material Handling Solutions Provider for companies headquartered in central Florida and Georgia. From agriculture to aerospace, we provide Toyota Industrial Equipment, Raymond Industrial Equipment, yard spotters, aerial equipment, omni-directional forklifts, piggyback lifts, rough terrain equipment, conveyor, racking, automation systems, analytics, and fleet management solutions. Our ability to serve both local customers and national brands allows us to consistently help our customers achieve and maintain competitive advantage.