Toyota Forklifts Are Made in the USA
by Rob Webb, on May 6, 2019 5:00:00 AM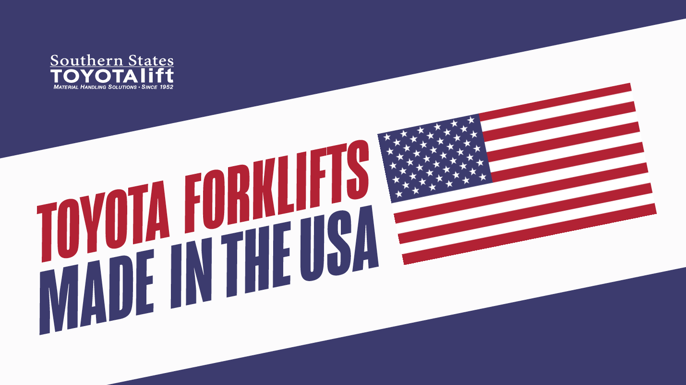 You probably know Toyota makes the world's #1 forklift, did you know that the majority of Toyota forklifts sold in North America are Made in the USA? In Columbus, Indiana, more than 800 associates assemble 30,000+ lift trucks per year.
The World's #1 Forklift is Made in the USA
Toyota's Industrial Equipment Manufacturing (TIEM) campus in Columbus produces more than 60 different types of lift trucks in addition to other material handling equipment. On-site facilities include: metal fabrication, welding, powder coating, assembly and distribution.

Here are few of the products made in Columbus, IN:


The DC/AC Inverter assembly for the Toyota Tacoma



Here are a few interesting facts about Toyota's Industrial Equipment Manufacturing (TIEM) facility in Columbus:
The campus is 126 acres with buildings totally 1,015,843 square feet
More than 500,000 forklifts have rolled off the line since 1990
Products made in Columbus are sold in more than 13 countries around the world
Water sent to the water treatment facility is cleaner than required by government standards
In 2004, Columbus became a zero-landfill manufacturing facility
There are more than 1500 employees
"Making Things is About Making People"
There's a saying at Toyota, "making things is about making people." At the Columbus campus, associates and their families enjoy an on-site fitness and wellness center to play games, stay in shape, receive a medical check-up, or have prescriptions filled. Toyota Material Handling USA also gives back to the community through local food drives and donations to the local United Way.


When you buy a Toyota forklift or other Toyota material handling equipment, you not only get a reliable machine, you support American workers and their families.

Let us know how we can support your business. Contact SST online, by phone at (800) 226-2345, or in person at one of our nine locations.

FLORIDA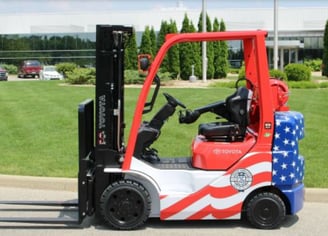 Jacksonville (904) 764-7662
Ocala (352) 840-0030
Orlando (407) 859-3000
Tampa (813) 642-3524
Winter Haven (863) 976-8551



GEORGIA
Albany (229) 338-7277
Macon (478) 788-0520
Midland (706) 660-0067
Valdosta (229) 247-8377

Further Reading
Read more about the Toyota Material Handling campus in Indiana
Learn more about the Toyota Production Process (video)