The Best Forklift for Handling Wide Loads: Combilift Straddle Carrier, Omnidirectional Forklift, or Slip Sheet Truck Loader
by Scott Montiegel, on Nov 6, 2020 2:01:00 PM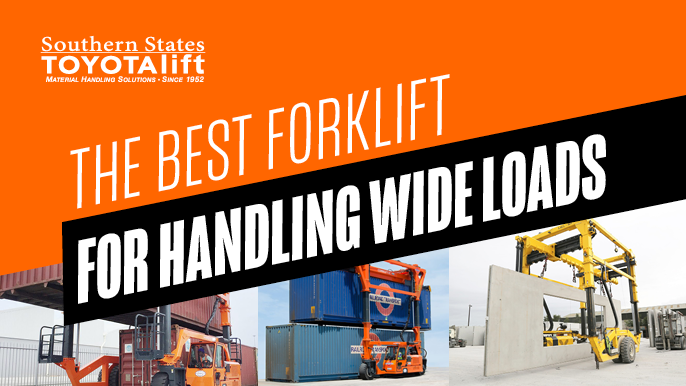 Loads don't always come in uniform sizes. Your forklifts need to move material no matter the shape, height, or width it comes to you. Wide loads can be especially tricky, as well as dangerous, to move with the wrong truck. So, what is the best Combilift forklift for handling wide loads? Is it the straddle carrier, omnidirectional forklift, or the slip sheet truck loader?
They each have unique advantages, and a lot of your choice will depend on the specifics of your warehouse, factory, or outdoor setting.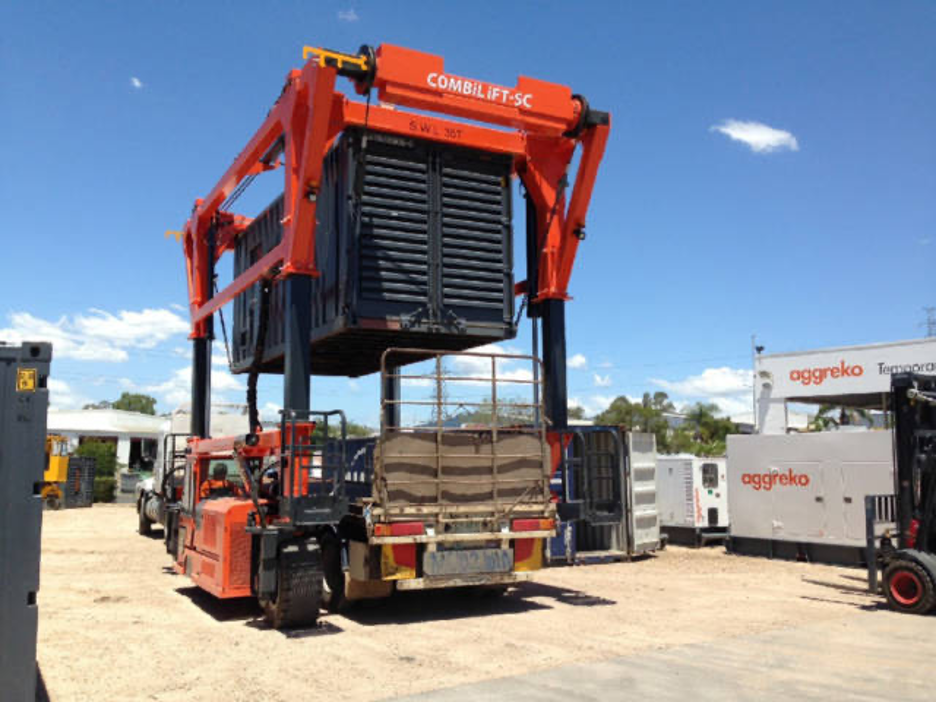 Straddle Carrier
Straddle carriers are designed to pick loads up from above, or "straddle" them, rather than move them on top like standard trucks. This feature allows you to load and unload safer and more efficiently than cranes and other machinery. These carriers are especially useful for handling containers and extra-heavy loads. Wide loads, too, are no problem for the straddle carrier. Besides telescoping capability for higher loads, Combilift's customization possibilities are endless - which is ideal for accommodating wider loads.
These carriers are beasts, though. They are heavy-duty and durable, but are large and heavy - some manufacturers' models weigh in at 80 tons. So, if you run a smaller warehouse or generally handle lighter shipments, straddle carriers may be a bit much.
Omnidirectional Forklift
Omnidirectional. Multi-directional. 4-Way. These terms are similar, but all describe various forklifts that are agile and versatile. Omnidirectional machines step it up a notch, providing wheels with independent 360° movement, safe and effective handling, and optimization of your warehouse space. Combining the advantages of a side loader, counterbalanced forklift, and a VNA (very narrow aisle) truck, the omnidirectional vehicle offers many wide-load solutions.
Not only can the driver move through the warehouse smoothly and effortlessly, but you can also cut down on product damage and accidents. Movements are tight and controlled.
If your warehouse is running low on space, an omnidirectional forklift may be the solution you need. These relatively compact vehicles can carry and place loads precisely, optimizing efficiency.
While other companies are doing the "forklift ballet" with their clumsy, bulky vehicles, your omnidirectional truck can efficiently maneuver around the floor. You are only limited by the size of your load.
You can reduce fleet size, as these vehicles operate equally well inside and outside.
These forklifts come in many different capacities, fuel types, and engine categories. Depending on your company's needs, you can customize trucks to meet your business's specific demands.
Slip Sheet Truck Loader
A slip sheet is an increasingly popular alternative to the pallet. Both products help loading and unloading, placed underneath a load to push or pull it. Slip sheets, however, have several advantages. They are less expensive, store more efficiently, and are easier to maneuver than pallets. A slip sheet truck loader operates like a conveyor belt. The load is assembled on the slip sheet first. The cargo loads into the waiting container or loading truck, and the sheet slides back out. This approach cuts down on expenses as well as increases safety. Without the added cost of a crane, you can see a solid return on investment. The center of gravity is low to the ground, minimizing product damage and odds of an accident.
Smaller operations, and those with different load sizes, may not see the benefit of a slip sheet truck loader. The devices are costly and handle homogenous loads best. They may not be the best fit for warehouses with products of various shapes and sizes. For uniform, wide loads, though, they can help maximize efficiency.
Combilift Quality
There are many forklift choices for handling wide loads. Whether you are moving lighter, longer products or bulky, heavy items, there is a Combilift truck for you. With the ability to customize, you can find a truck that fits - no matter if it is the truck's engine type, tires, capacity, or your warehouse size and aisle width.
Here at SST, we can provide the forklift and materials handling solutions you need. Contact us online or at one of our nine locations today.